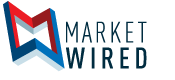 Prime Minister Meets for the First Time With President Francois Hollande
/EINPresswire.com/ -- PARIS, FRANCE -- (Marketwired) -- 11/29/15 -- Prime Minister's Office
Introduction
The Prime Minister, Justin Trudeau, today had his first bilateral meeting with President Francois Hollande in Paris.
During the meeting, the Prime Minister expressed his condolences and reiterated Canada's solidarity with the people of France in the wake of the recent terrorist attacks. He restated the Government of Canada's continuing commitment to coalition efforts to counter the Islamic State of Iraq and Syria and to making strong contributions to the fight against terrorism.
The two leaders also discussed the warm and historic relationship the two countries enjoy and ways of deepening it, including through the implementation of the Canada-European Union Comprehensive Economic and Trade Agreement (CETA). Pressing international issues, including the humanitarian and security situation in Iraq and Syria, the migration challenges facing Europe, and the situation in Ukraine, were also discussed.
The Prime Minister welcomed France's leadership in the Conference of the Parties (COP 21) process and underlined Canada's solid commitment to fighting climate change with an effective and sustainable international agreement. The Prime Minister emphasized that Canada intends to work closely with its provinces, territories and international partners to reduce carbon emissions and grow a climate-resilient global economy.
Quotes
"Our hearts and prayers go out to our French cousins during this dark and terrible time. The recent terrorist attacks in Paris are not only an attack on the people of France - they are also an attack on our shared ideals. These crimes are an affront to our way of life and the fundamental values we share with our closest allies. Canadians continue to offer our help and support to the government and the people of France in this time of mourning."
- Rt. Hon. Justin Trudeau, Prime Minister of Canada
"Canada and France enjoy a close relationship, built on our shared history and strong cultural and economic ties that have fostered growth and cooperation. I look forward to working together with President Hollande to deepen our bilateral relationship. Together, we will focus on pressing international issues, including climate change, something for which the President has demonstrated real leadership."
- Rt. Hon. Justin Trudeau, Prime Minister of Canada
Quick Facts

                    
                    --  Canada and France enjoy excellent and long-lasting bilateral relations
                        based on shared history, culture, common values, and economic and
                        military cooperation. For the past several years, collaboration between
                        the two countries has continued to diversify and grow in importance at
                        all levels.
                    --  France has been a supporter of CETA, which will create new bilateral
                        trade and investment opportunities between Canada and France.
                    --  Once it enters into force, CETA will provide Canada with preferential
                        market access to the largest and most lucrative integrated market in the
                        world, a market of more than 500 million consumers that generates over
                        $20 trillion in economic activity annually.
                    --  The United Nations Framework Convention on Climate Change was adopted in
                        1992 at the Rio Earth Summit to coordinate international efforts to
                        address climate change. Canada is one of 195 countries that are parties
                        to this convention.
                    --  COP 21 is the culmination of four years of international negotiations
                        toward a new global climate change agreement, with the aim of keeping
                        global warming below two degrees Celsius.
                    --  Canada is committed to working closely with France, as the host of COP
                        21, and supports the active, inclusive agenda that brings both state and
                        non-state actors together to accelerate cooperative climate change
                        action.
                    
                    
Associated Links

                    
                    --  Canada-European Union: Comprehensive Economic and Trade Agreement (CETA)
                    --  Canada's Action on Climate Change
                    --  COP 21
                    --  United Nations Framework Convention on Climate Change
                    
                    
This document is also available at http://pm.gc.ca
Contacts:
PMO Media Relations:
(613) 957-5555



Powered by


EIN Presswire does not exercise editorial control over third-party content provided, uploaded, published, or distributed by users of EIN Presswire. We are a distributor, not a publisher, of 3rd party content. Such content may contain the views, opinions, statements, offers, and other material of the respective users, suppliers, participants, or authors.
Submit your press release